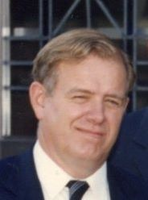 Paul F. Robinson
Malta, NY
Paul F. Robinson
75
Paul died at Saratoga Hospital on Tuesday, March 27, 2018.
He was born in Schenectady, NY. He was the son of the late John Edward and Verna Robinson.
He served in the U.S. Navy from 1961 to 1965.
Paul worked for ESPEY Manufacturing as an anti-submarine warfare engineer.
He worked as a Field Service Engineer at General Electric Company, Schenectady.
Paul was a member of NASCAR and Drivers Independent Race Track (DIRT).
He was past Chief and life member of the Malta Ridge Fire Department.
Paul was a member of Town of Malta Zoning Board.
He was predeceased by his son, David Robinson, and by his wife, Nancy Robinson, who died on December 18, 2005.
Survivors include his brother William (Janet) Robinson, his longtime friend Aivars Ozolins, his nephew Jeffrey Robinson and several cousins.
Calling hours will be Friday, March 30, 2018 from 1:00 to 4:00PM followed by service at 4:00 PM at Mevec Funeral Home, 224 Milton Avenue, Ballston Spa, NY.
Committal service with full military honors will be at a later date at Dunning Street Cemetery, Town of Malta, NY.
The family suggests memorial contributions be made to Rubin Dialysis Center, Inc., 59 C. Myrtle Street, Saratoga Springs, NY 12866.
For directions or to light a candle visit us at www.mevecfuneralhome.com.
»(Do not delete this line. It does not print. Text that is to appear on web must be entered before this line)